Related standards for epoxy glass fiber winding pipe
Views:0 Author:Epoxy fiberglass tube Publish Time: 2019-12-02 Origin:Site
Related standards for epoxy glass fiber winding pipe
At present, epoxy glass fiber wound pipes for hollow composite insulators all adopt the wet winding process, which has the advantages of low cost, easy operation, good air tightness of the product, and high production efficiency. Disadvantages such as poor working environment.
The performance requirements and tests of epoxy glass fiber wound pipes are reflected in various standards. In IEC61462: 1998 and GB / T 21429-2008 standards, the paragraph specifies the pipe material test. The test item is a water diffusion test. The leakage current does not exceed 1mA.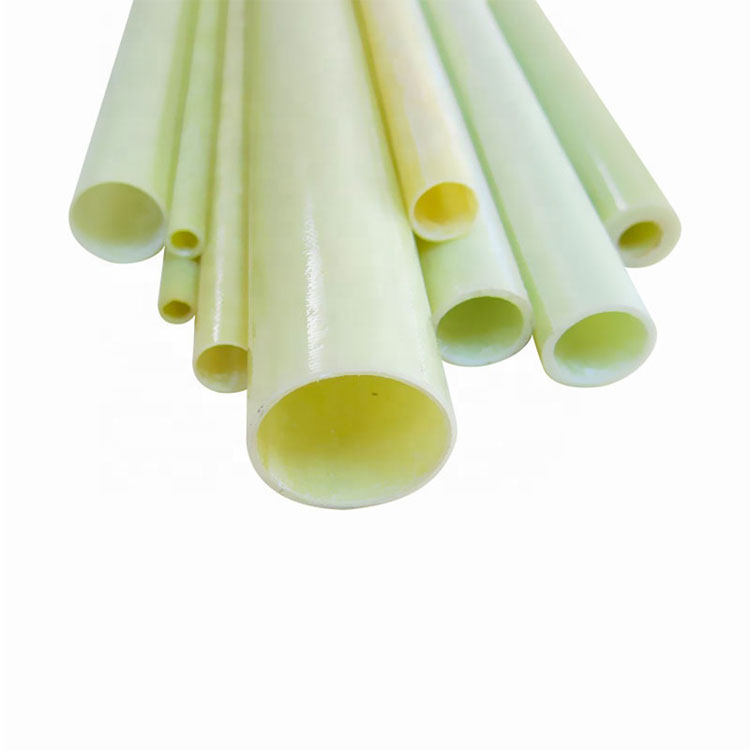 In the GB/Z 24840-2009 "1000kV AC system bushing technical specification" standard, the clauses also stipulate the performance requirements of the composite bushing pipe material national standard GB / Z 24840-2009 standards regarding the performance requirements of epoxy pipe materials.
The national standard GB/T 23100-2008 is the most suitable performance requirement for epoxy pipe materials for hollow composite insulators.
The insulation materials produced by Zhejiang Yingtai Insulation Materials Co., Ltd. are all epoxy glass fiber wound pipes, glass fiber pipes and epoxy pipes produced in accordance with international standards. The quality is always our first priority.
Our aim is to survive by quality and develop by quality.