Performance requirements for epoxy glass fiber wound tubes for hollow composite insulators
Views:3 Author:Epoxy fiberglass tube Publish Time: 2019-11-25 Origin:Site
Performance requirements for epoxy glass fiber wound tubes for hollow composite insulators
1. Hollow composite insulator structure
Composite insulators are divided into hollow composite insulators, rod-shaped pillar composite insulators and line composite insulators according to different use conditions, while hollow composite insulators are mainly used for circuit breakers, GIS, transformers, arresters, transformers, cable terminations, wall bushings, etc. On the device.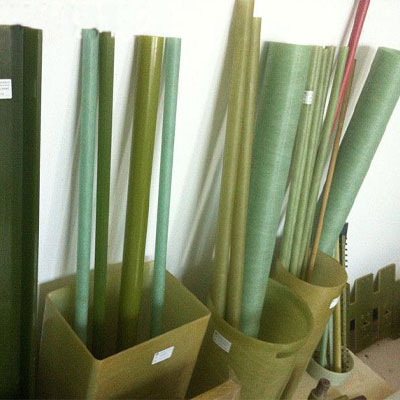 The hollow composite insulator is mainly composed of three parts: a shed skirt, an end flange and an epoxy fiberglass wound tube.
The shed skirt is made of silicone rubber with excellent aging resistance, antifouling properties and insulation properties, which acts as external insulation, increases creepage and protects the epoxy fiberglass wound tube. The end flanges are made of cast aluminum or precision cast steel for fixed connection and mechanical load transfer.
2. Glass fiber winding tube performance requirements
As the skeleton of the hollow composite insulator, the epoxy glass fiber wound tube has the characteristics of light weight, high strength, excellent electrical properties, good corrosion resistance and good processability. Epoxy fiberglass wound tubes are mainly used for internal insulation and mechanical load (bending, torsion, compression and tensile).
Epoxy fiberglass winding tube manufacturer Zhejiang Yingtai Insulation Materials Co., Ltd. tells you that the epoxy fiberglass winding tube is customized, we will tailor it according to the size and specifications you need.