Glass fiber winding tubes must be fabricated using a fiberglass tube winding machine
Views:2 Author:Site Editor Publish Time: 2019-11-18 Origin:Site
Glass fiber winding tubes must be fabricated using a fiberglass tube winding machine
The fiberglass tube winding forming machine is a mechanical device that winds glass fibers around a fiber tube and then dries them. Existing fiberglass tube winding forming machines include fiber tubes, clamping devices, and drying devices.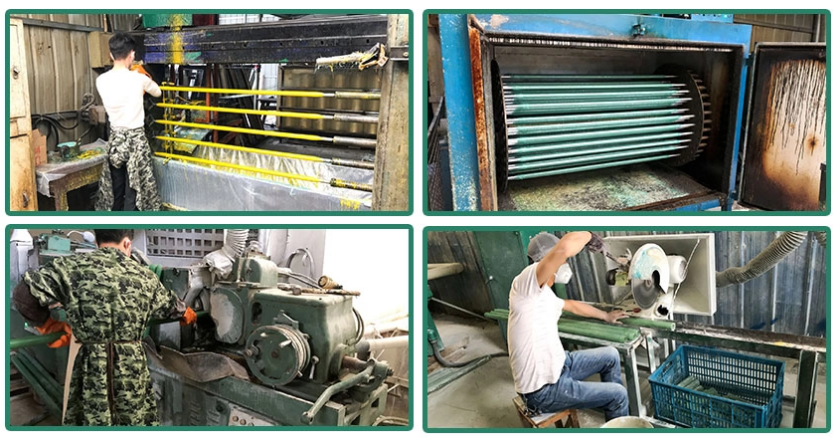 1.the fiber tube comprises a fiber rod, and a copper piece is fixed at each end of the fiber rod; before the fiber tube is placed on the clamping device for fiber winding, an iron sleeve needs to be inserted at both ends of the fiber tube to prevent the fiber from being wound around the copper piece. on. There are the following disadvantages: in order to prevent the fiber tube from slipping when winding the fiber, the iron sleeve and the fiber tube are tightly matched at both ends, and the iron sleeve is required to be knocked on both ends of the fiber tube by a hard object such as a hammer, and the installation is time-consuming and laborious. After the fiber tube is wound with the fiber, the iron sleeve needs to be removed, and the iron sleeve is knocked down from both ends of the fiber tube by a hard object such as a taro, which is troublesome to be disassembled, and may even damage the fiber tube.
2.the fiber tube of the iron sleeve is clamped on the clamping device, and the existing clamping device comprises a three-jaw chuck (a clamping mechanism commonly used on the machine tool), and one end of the fiber tube is inserted into the chuck port. On the top, then manually rotate the three-claw clamping fiber tube, it is not convenient to disassemble and assemble, and the clamping force is limited; only one end is fixed, when the fiber is wound, the fiber tube is subjected to a pulling force from the fiber, which is easy to cause the fiber tube to have a certain degree. Tilt, affecting the quality of the winding.
This is the use process and principle of glass fiber tube winding forming machine. Zhejiang Yingtai Insulation Materials Co., Ltd. specializes in making glass fiber winding tubes, and has a complete production line. You can come to the factory for inspection and visit.